Bathroom Remodeling Services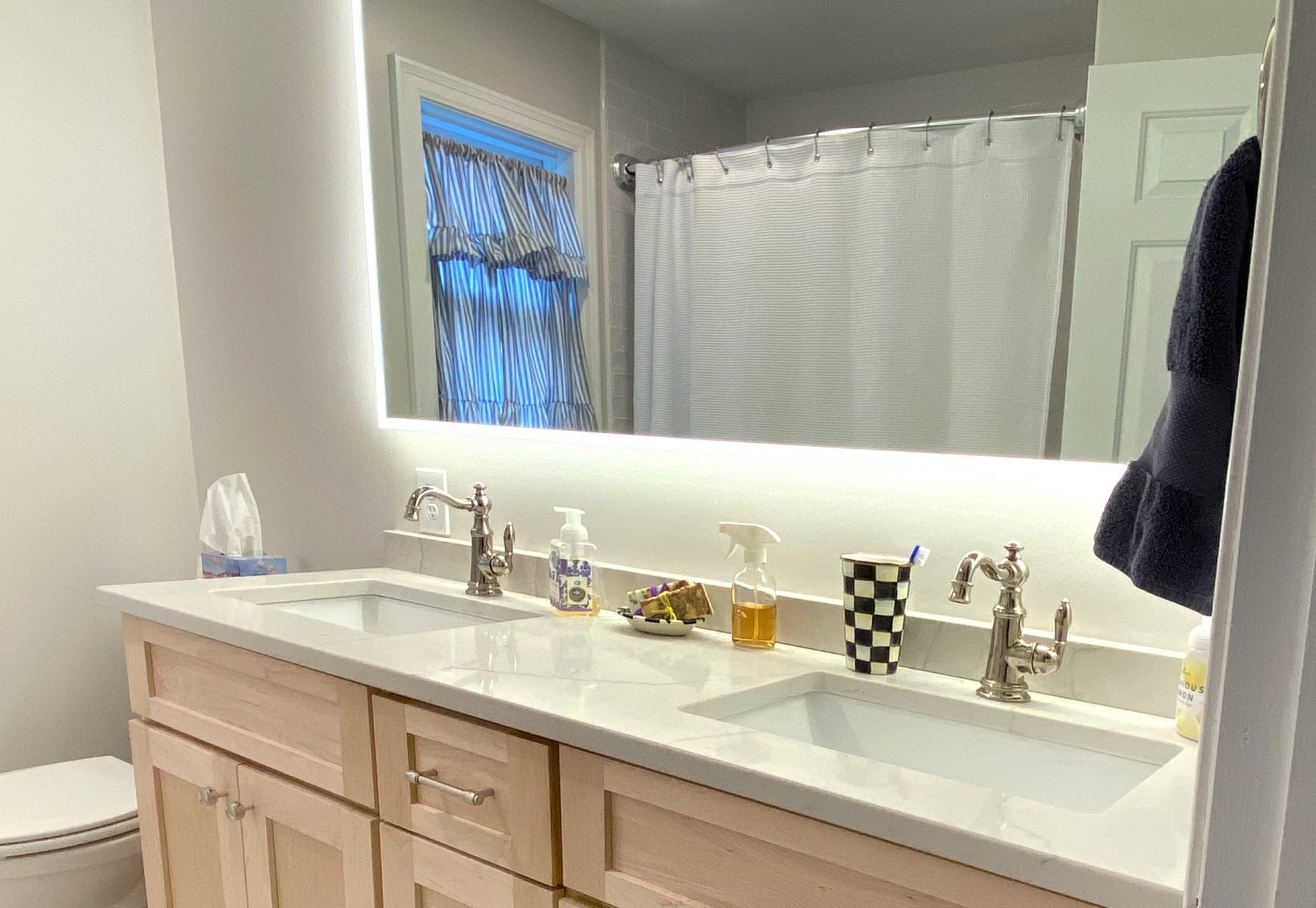 Bathroom Design in Rochester, NY
Four Points Remodeling wants to make your dream bathroom a reality. We work with you every step of the way, from the planning process to the final installation, to ensure that you love the final product. We know that your home is extremely important to you.
At Four Points Remodeling, our highly skilled installation team will create and maintain a clean work environment that's respectful of your space. Whether we're installing vanities, tiles, plumbing, or other bathroom-related items, we will always give you our best service.
PROFESSIONAL BATHROOM INSTALLATION SERVICES
When we design your bathroom, your Designer will consider the best layout for the space, the spa-like features you may want to add, and the color palette that will soothe you after a long day. At your initial in home appointment, we'll measure the dimensions of your bathroom to determine which types of layouts are possible within the space. After you decide on the plan that best fits your vision, you'll visit our showroom to select materials for your bathroom's design. Our designers will guide you through the process, bringing years of experience to your project. From there, our team of skilled craftsmen will bring it all together.
The team at Four Points Remodeling is proud to help homeowners in the Rochester area add value to their bathrooms. Read what our satisfied customers have to say about our work.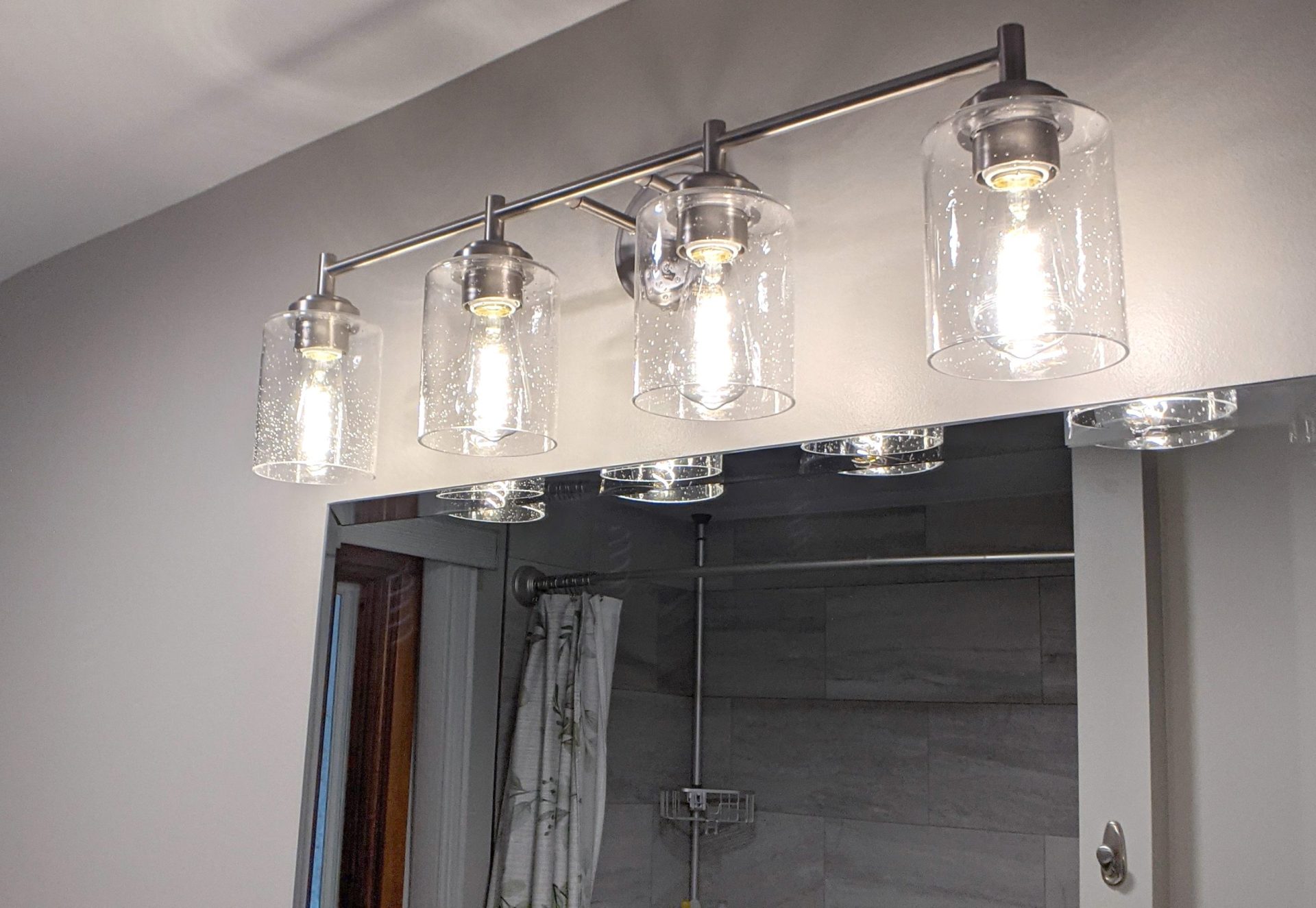 NO MATTER YOUR PROJECT, WE'VE GOT YOU COVERED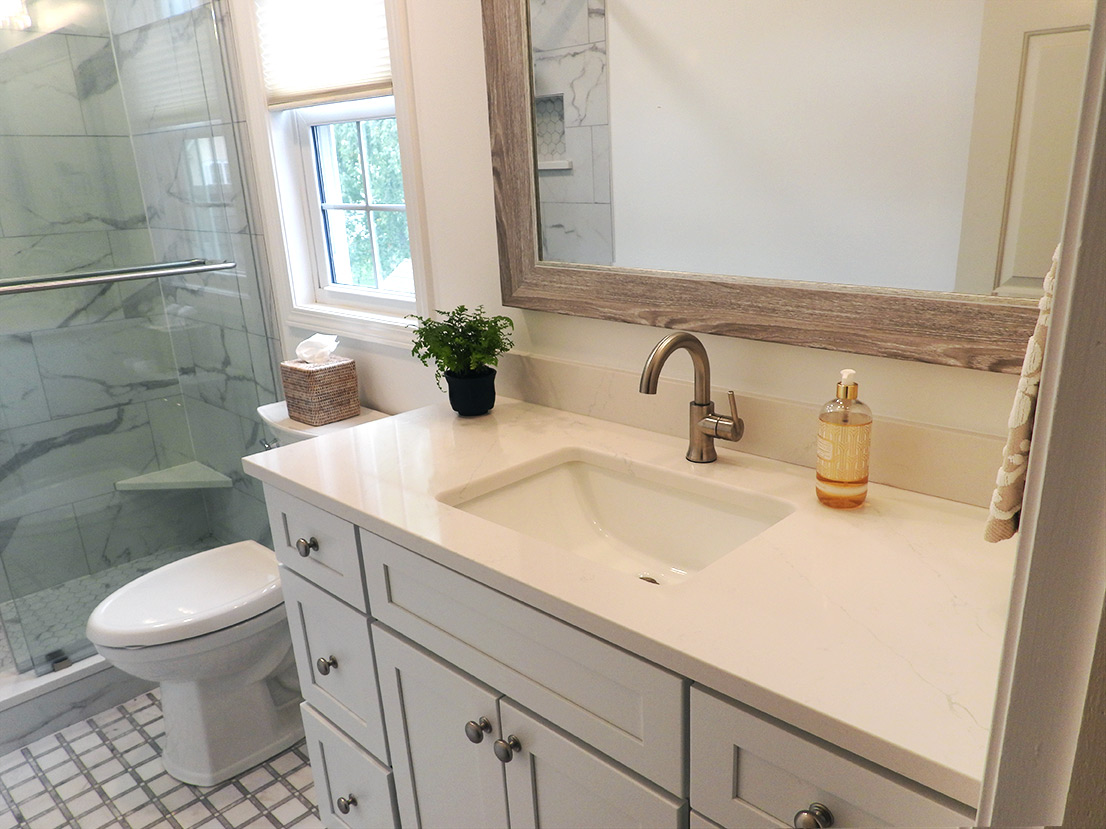 Designing your bathroom can be a lot of fun as it brings the artistic side in you out. Here are some tips to help you get started:
Be mindful of space. The size of your bathroom will limit what we can and cannot do, although we can usually find creative solutions.
Style and color schemes.

Your Designer will love to see your favorite inspiration photos to get a sense of what colors and styles excite you.  Don't be afraid to bring your Pinterest board to the meeting.  Also keep in mind that your space may be a little different than your inspiration photos and your Designer will help tailor the concept to your home and budget.

Technology. There are several modern adaptations that you can make, such as heated floors, different colored lights in the shower, and many more.

Remember that these are usually splurge items, not always "must haves".  Let your Designer help talk you through feedback they get from clients on these amenities, and help you figure out which splurge items make the most sense for your lifestyle and investment.

Budget. We recommend you come with a budget in mind.

With this information, your Designer can provide you the best service by recommending items that are realistic for your space while keeping your wish list and style preference in mind.  This will ultimately be the best way to make your project become attainable.
We understand that your home is your sanctuary. We want your bathroom to look even better than you imagined it could. The end result has as much to do with the construction process as it does with the design, and at Four Points Remodeling we provide unparalleled professionalism when installing vanities, tiles, plumbing, or other items in your bathroom.