Kitchen Remodeling Services
Kitchen Design in Rochester, NY
You deserve a home that brings you joy. We design spaces that help create that feeling. At Four Points Remodeling, nothing makes us happier than exceeding our clients' expectations. Our talented staff personally oversee each stage of the process, from the initial consultation and design to product installation.
At Four Points Remodeling, we strive to create kitchens that reflect your personality and exceed your expectations. With your vision in mind, we approach kitchen installations with the highest degree of integrity and craftsmanship.
THE KITCHEN IS THE GATHERING PLACE
The kitchen is the gathering place, the heart of the home. Tell us about your dream kitchen, and we'll help bring it to life. Our designers understand the customers' needs, allowing them to develop their ideas into a stunning, functional kitchen. View our kitchen project portfolio to see our past work or to get inspiration for your own design.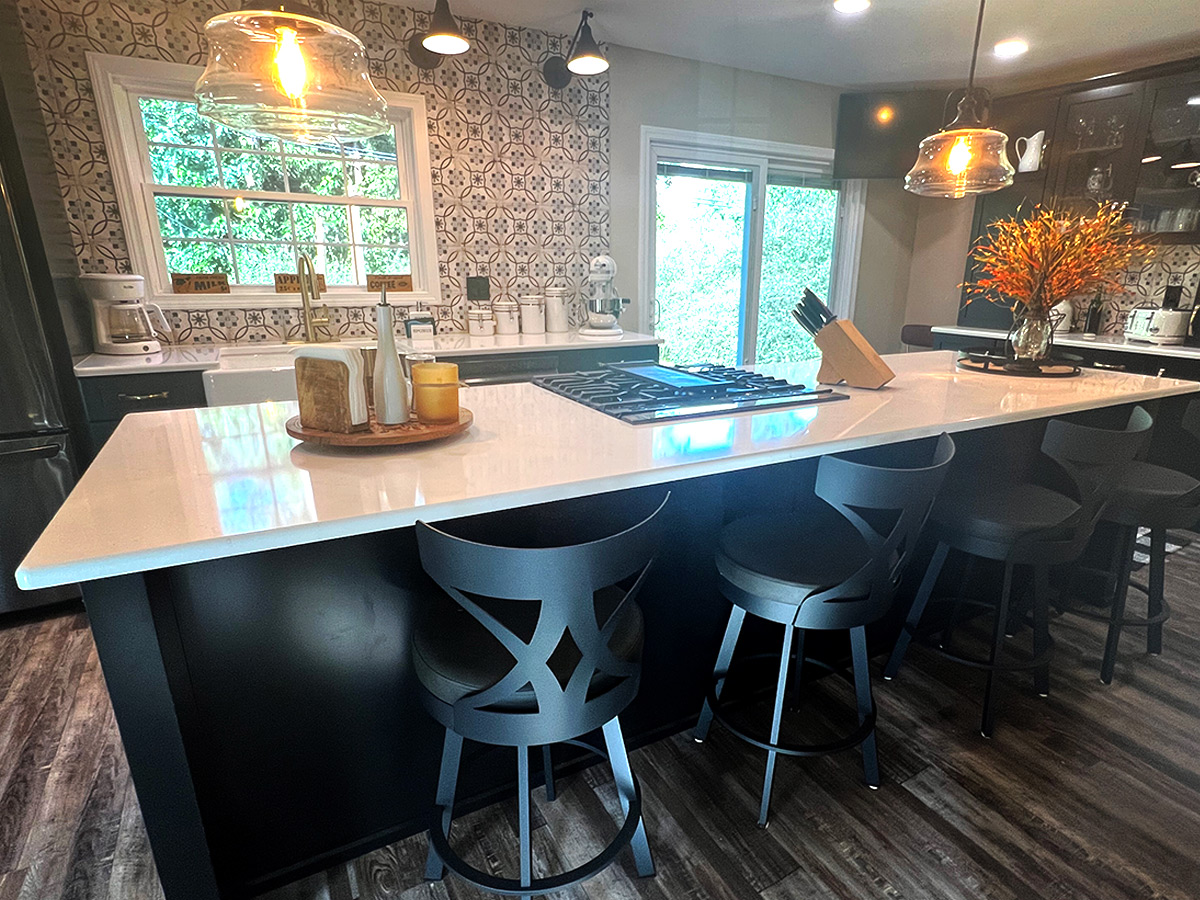 The design process starts with a consultation in our showroom in Pittsford, NY. Here we will discuss design ideas, materials, and budget. Next is a home visit to view the space, measure, and take pictures for reference. After your design and estimate have been completed we invite you back to our showroom for review. Once the design has been approved, the fun begins with material selections.
At Four Points Remodeling, we consider it a privilege to work in your home. We know how much kitchens impact your daily life. Our installation crew will maintain a clean, controlled work environment at all times and complete the job as quickly as possible, without sacrificing quality. 
Ready to reimagine your kitchen? The team at Four Points Remodeling is here to help.