Whether you're planning a large-scale remodel or just freshening up your kitchen with a few small upgrades, there are many decisions that need to be made. From paint colors to cabinet styles, there are hundreds if not thousands of options available to choose from. You want to get the best out of your investment into your home but it's easy to get overwhelmed by all of the options available.
Backsplash is often one of the more difficult decisions to make. With so many colors, styles, and materials to choose from, how do you decide which is best for you and your home? Understanding the pros and cons of different materials is a good place to start.
1. Ceramic Tile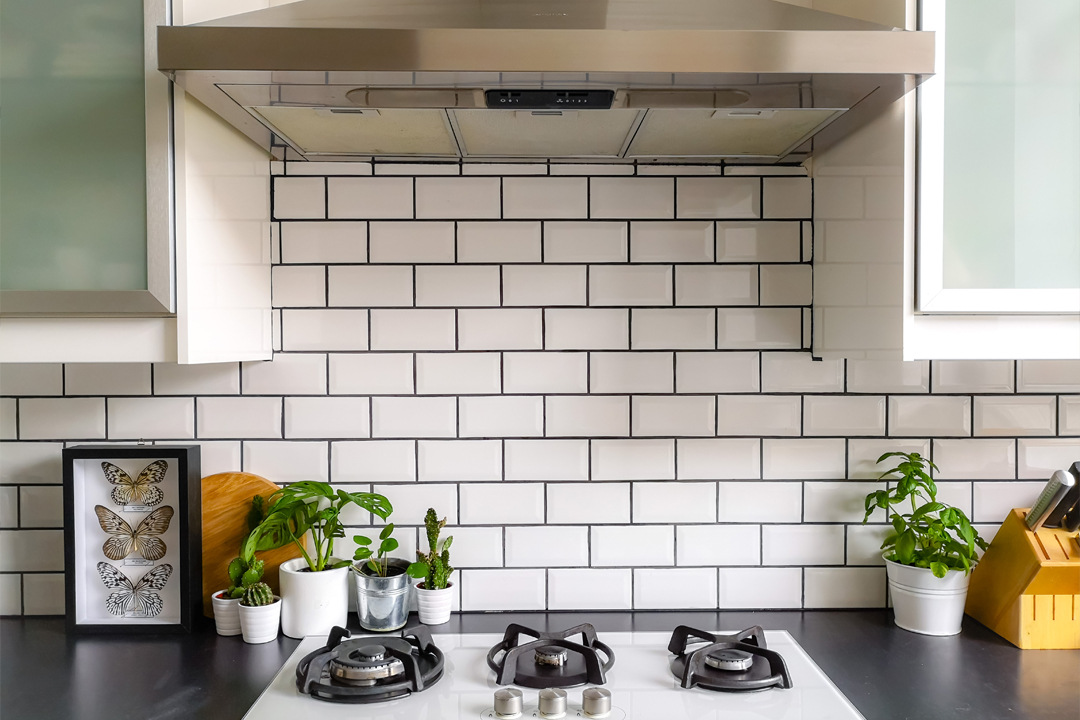 The classics stick around for good reason. Ceramic tiles have been used in the kitchen for decades and remain popular to this day. They're relatively inexpensive, durable, and can be customized in just about any color and shape you can imagine. Ceramic is also relatively low-maintenance; all you have to do is regularly wipe them down to keep them clean. These tiles are loved for their stain-resistance and hygienic properties as well as for being quite stylish.
2. Glass Tile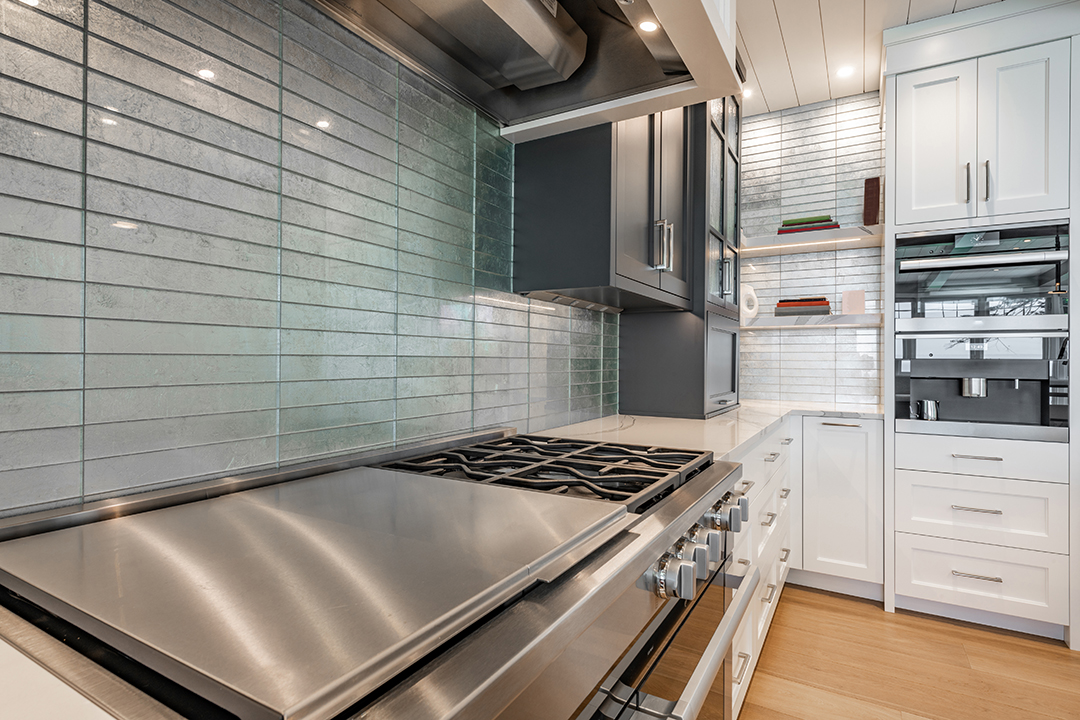 While it does tend to be more expensive, glass tile is even easier to maintain than ceramic. Regular window cleaner and a clean cloth is all that's needed to keep the surface shiny and clear. Glass is a little more susceptible to damage but less prone to discoloration and stains than other common backsplash materials. If you have a smaller kitchen that doesn't get a lot of natural light, glass is a great option as it is very reflective and can help a space look larger and brighter.
3. Natural Stone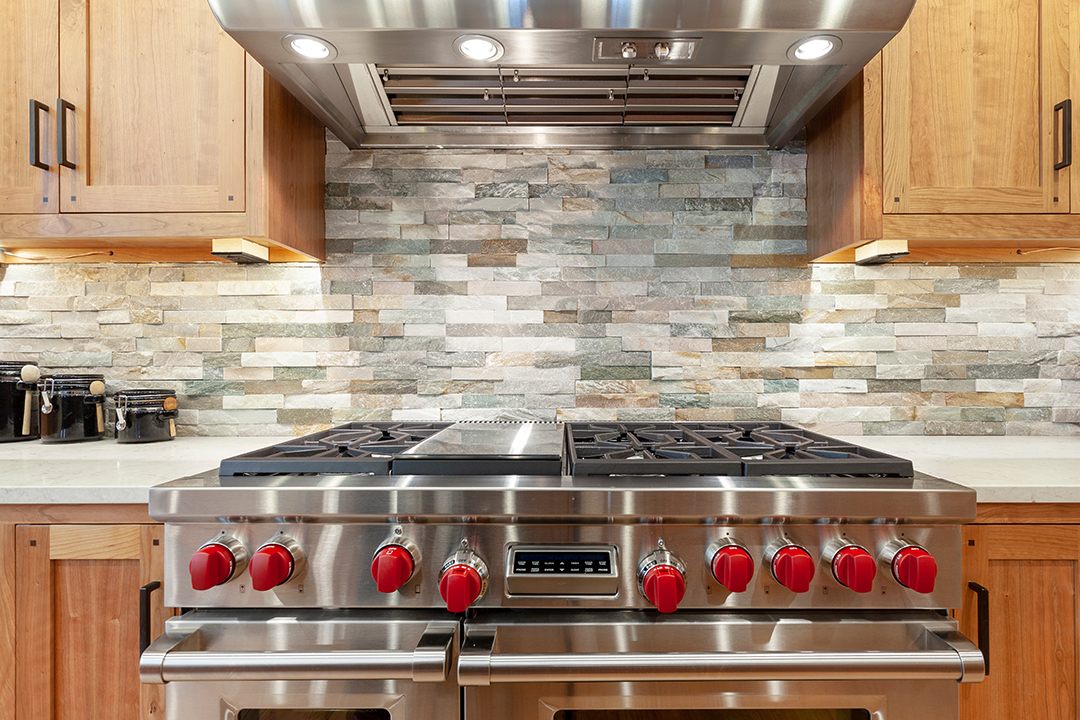 If you want an elegant yet durable backsplash, natural stone may be the way to go. There are numerous different types of stone that bring a unique charm to your kitchen; from luxurious marble or granite to rustic limestone or slate, stone is a beautiful and diverse material that can change the entire mood or feeling of your home. Stone does require more maintenance than other materials as it needs to be sealed about once per year to protect the material from damage. Stone-specific cleaning products also need to be used for regular daily cleaning which can quickly run up your budget.
4. Metal Tiles or Metal Panels
Metal backsplash is a unique choice that's growing in popularity these days. Like natural stone, they can make a big statement when used in a kitchen. Metal also reflects light like glass so it can also make a space seem bigger and brighter. The downside of metal is that it is the easiest material to scratch or scuff. It can also be difficult to balance the shine of large amounts of metal, especially considering most appliances have a metal finish as well. Metal is also one of the most expensive materials you can choose for your backsplash.
5. Extended Quartz Countertop
If you're looking for something warm and natural yet easier to clean and maintain than real wood or stone, consider extending your quartz countertop to flow into the walls. While quartz looks nearly indistinguishable from natural stones like marble or granite, it's actually a man-made material. Non-porous as it is, it's incredibly stain-resistant, doesn't require sealing, and is very easy to clean. Perhaps the only downside to quartz is the weight of it; it's quite a dense material so it may require additional support if installed as a backsplash. Quartz also tends to be a little more expensive than other options on this list.
When planning your kitchen renovation, the options can be overwhelming. Consulting a professional can help whittle down the choices and plan the best possible kitchen to fit your family and their needs. Four Points Remodeling and Design Center has over 35 years of experience and hundreds of satisfied customers. When you're ready to refresh your home, get in touch right away for your free consultation. Whether it be bathrooms or backsplash, we're ready to help you achieve the home of your dreams.